15:58
02/18/2019
Այսօր 7...2





Անոնս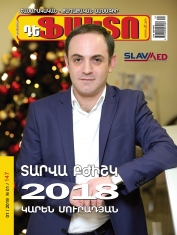 Վերջին նորություններ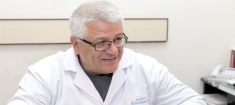 Որպես բժիշկ` ինձ համար մեծագույն պարգեւը հիվանդի գոհունակությունն է
2019-02-13 15:19
  «Դե Ֆակտո» N 147 (01/2019թ.)  Բժիշկ լինելը, այն էլ վիրաբույժ, զուտ աշխատանք չէ, այլ կոչում: Իր կոչմանը հավատարիմ Մուշեղ Միրիջանյանն հենց...
ԱՌՈՂՋ ԱՊՐԵԼՈՒ ԱՐՎԵՍՏԸ ԿԱՄ ԱՌՈՂՋՈՒԹՅԱՆ ՊԱՀՊԱՆՄԱՆ ՃՇԳՐԻՏ ՀԱՍՑԵՆ
2019-02-08 14:43
«Դե Ֆակտո» N 147 (01/2019թ.) Առողջությունը կյանքի որակի պահպանման ամենակարևոր գրավականն է: Այն մշտական ուշադրության և...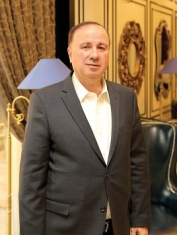 Today we - the Diaspora Armenians - should stand by our motherland, supporting the realization of the idea of renewed Armenia
2019-02-05 12:09
Life is an unexpected turn, on the way to which you learn a lot, you lose and find, but what really is yours is eternal - the national identity, language, culture. And one beautiful day it becomes clear that the moment has come to fulfill...
Պահոց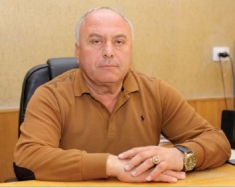 Փորձում ենք անել հնարավոր ամեն ինչ` ժողովրդին ավելի լավ կյանք ապահովելու համար
2018-02-12 11:19
ՀՈՎՀԱՆՆԵՍ ՀԱՐՈՒԹՅՈՒՆՅԱՆ